New 50 Page BeamClamp and BoxBolt Technical Catalogue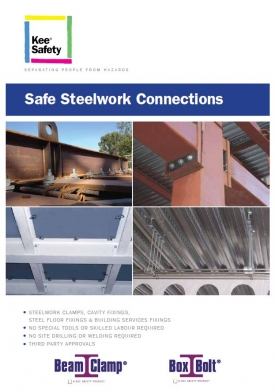 Kee Safety has launched its new 50 page Safe Steelwork Connections brochure which contains information on all the steelwork fixing products offered by the company. It includes the recently launched FastFit and GirderFix that provide an off the shelf solution for making steel to steel connections without the need for any site drilling or welding and do not require a location plate.
Information on all current BeamClamp and BoxBolt range is now available in this one catalogue, making specifying, using and selling our products much easier.
The new brochure is available to download from the BeamClamp website in the resources area.
If you would prefer a hard copy of the new catalogue, you can request it from our Sales Department on 01384 632 188 or by email.